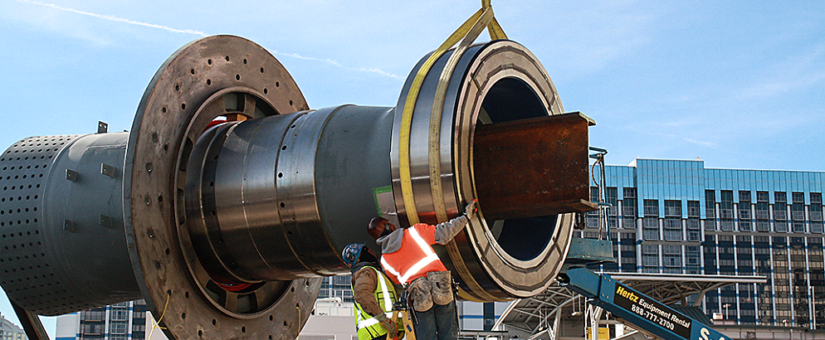 The spherical bearing, which helps engineers handle heavy radial and axial loads on applications that are prone to misalignment or axis deflection, is celebrating its 100th anniversary thanks to SKF. Gothenburg, Sweden, April 16, 2019: The spherical bearing has been developed since 1919 and has established its worldwide name as SRB (spherical roller bearing) by an SKF engineer, Arvid Palmgren.
Created to complement the self-adjusting bearing, due to its ability to adjust poor alignment under heavy loads, SKF's original design has now become part of the largest family of products in the industry.
In the famous LasVegas Strip in the USA, the High Roller wheel contains two of the largest spherical bearings ever produced by SKF, each weighing 8.8 tons! SKF spherical bearings can be found in many applications, including some of which you may not expect.
A good example is the Bahrain World Trade Center, where three wind turbines, each 29 meters in diameter, are architecturally installed between the two 240-meter (50-storey) towers and produce 1,300 MWh per year.
The main axles of the turbines were equipped with spherical SKF bearings. The turbines were released online in March 2008 and operate at 50% of the time, depending on wind conditions. Another attractive application that is equipped with SRB is the rebirth of Zeppelin after 60 years of absence after the destruction of Hindenburg. SKF was introduced by ZF, the manufacturer of the gearbox for the Zeppelin NT, to help the new and improved aircraft be promoted.
SKF's extensive SRB range offers a number of advantages over specific operating conditions. For example, operators in contaminated environments in heavy industrial applications have increased the lifespan of bearings up to four times with sealed globular SKF bearings. The new gearbox design became even more powerful thanks to the long life and high performance of the SRB SKF Explorer.