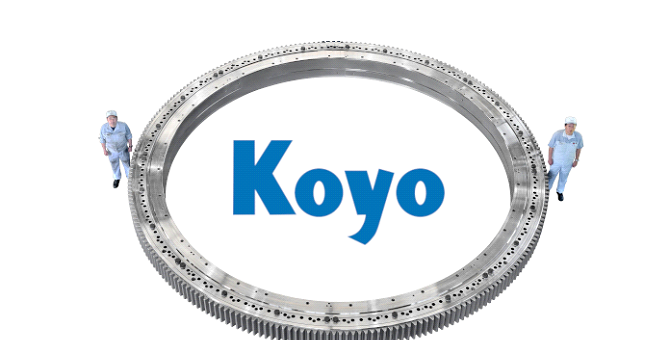 The large rotating JTEKT bearing sold under the Koyo brand, which is promoted by the "motto" "Key to your business" and was adopted in the shielding machine used in the excavation of the tunnel for the section of Tokyo's outer ring road, 16.2 km long. To join Kan-Etsu expressway and Tomei Street. The 16.1-meter diameter cutting shield used in this shielding machine is the largest in Japan. Even larger than the 14-meter diameter used to build the 1997 Tokyo Bay AquaLine motorway.
JTEKT has created Japan's largest rotating bearing with a diameter of 7.7 m in order to support the rotation of this large cutting shield. The cutting shield is used to dig the ground and cut the hard rock, so its performance greatly affects the efficiency of the tunnel excavation work. The recently developed bearing has a diameter of 7.7 meters, but at the same time is able to maintain its rotation to an accuracy of about 0.1 mm due to the use of special grinding technology, thus improving the rotational accuracy of the cutting shield. The new bearing is appreciated by users due to the adoption of the best materials and heat treatment technology, to provide sufficient durability and reliability for long-term construction work, during which replacement of the component is difficult.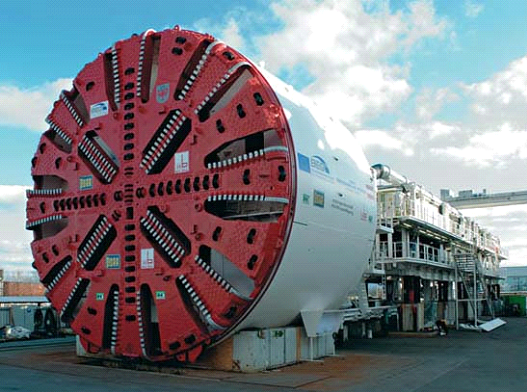 Ensuring high rotational accuracy even if transported in pieces and assembled on site.
Due to Japan's narrow roads, generally large armored vehicles are transported to excavation sites in various separate sections. For the excavation of an outer ring tunnel in Tokyo, this bearing was sent in four sections and assembled on site. Compared to integrated-type shielding machines, mechanical machining of shielded machines with a separate design is much more difficult, including aspects such as deformation control during heat treatment.
JTEKT has been selected to participate in this project due to its ability to supply bearings to a large number of shielding machines, both small and large, as the only Japanese manufacturer capable of manufacturing large rotating rim bearings that require separate design and high technology. Demand for tunnel excavations in Japan will increase further in the future in areas such as rail and road infrastructure.